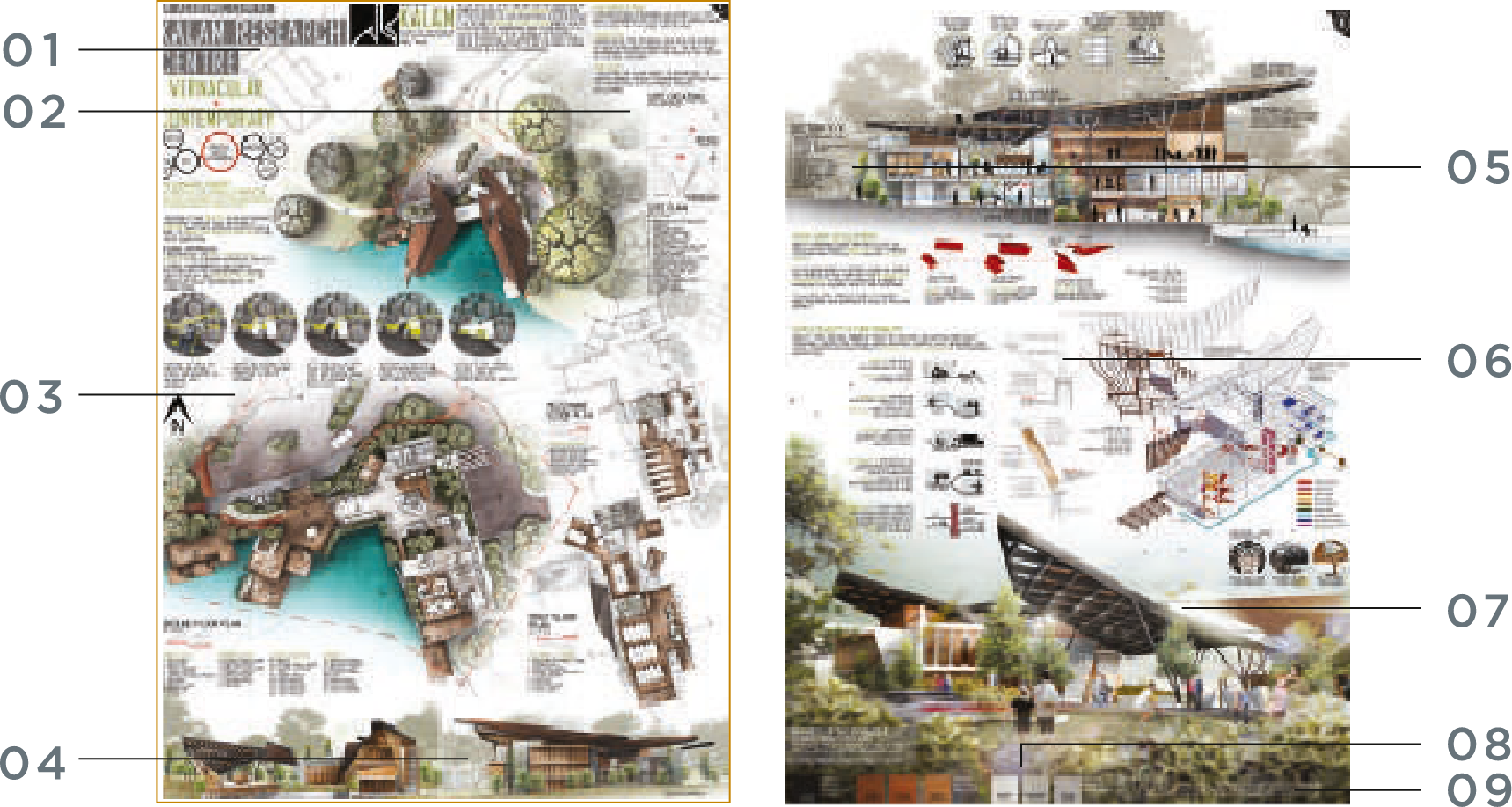 SAMPLE PRESENTATION BOARD - ARCHITECTURAL CATEGORY
All entry submissions need to include existing site photos. (if applicable)
Project Profile

- Project Name
- Project Category
- Concept

Design Statement
Project Plan & Furniture Layout Plan
Existing Site Photos (if applicable)
Project Elevation
Explaination of the green elements and green paint products used in the project
Perspective of the projects in 3D. Students can place perspectives according to their own perspectives.
Colour chips with the corresponding Nippon Paint colour codes and names.
Students should provide captions for selected perspectives with applied in regards to the concept.